Institute of Infrared Thermography (IIRT)
PROUDLY ASIA'S FOREMOST PROVIDER OF INFRARED CERTIFICATION TRAINING​

Institute of Infrared Thermography (IIRT) delivers a whole new experience with in-depth, hands-on approach training to help participants achieve excellence in thermal imaging inspections in various applications. From facilities and buildings, to electrical and industrial automation systems, IIRT's purposefully developed course curriculum is based on international standards and guidelines, for individuals and companies.
Years Providing Infrared Training
Infrared Thermographers Certified by our Institute​
We have trained some of the World's Best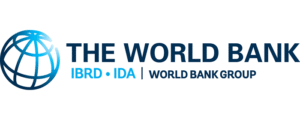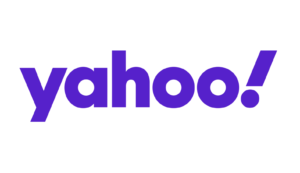 188 reviews on
Zhen Wei Ang
16 June 2023
I'm glad to have attended the level 1 course. The trainer is experienced and shared valuable knowledge during the sessions.
A very Good trainer is very important which make the class interesting & fun . Gain lots of knowledge & experience from his sharing during this class . Without hesitation able answer our doubts . Will Highly recommend to my colleagues & friends if they are taking this classes
m.Kalimohan raj
16 June 2023
Thank you very much for the training. You were able to carry everyone along during the training and made it fun! I feel better equipped for future challenges.
Alaguraj Karthik
16 June 2023
Really understand and enjoy the class easy to understand training
Fun and interactive lessons to gain knowledge on thermography.
Detailed learning experience.
Great course! Very well presented and paced provided by subject matter expert trainers.
Nagarajan Pitchaimani
16 June 2023
Learn about thermography and confident in analyzing the thermal imaging data collected. Thanks
aung zay yar min
16 June 2023
Gain good knowledge of infrared thermography and learn some realworld experience for thermography inspection.
Exceeded ALL my expectations. I've been managing a maintenance program at a large facility for the past 8 years and in that time, we have encountered multiple electrical component failure.
IIRT has provided me with EXCEPTIONAL Infrared training. The in-depth theory combined with engaging practical sessions helped me and my team greatly reduce our maintenance downtime.
It is clear that IIRT trainers have perfected their craft in Infrared, making it super EASY for me to perform IR inspections for early detection of electrical faults in my facility. I recommend this course if you're looking to drastically improve your PM effectiveness.
Senior Electrical Engineer at Hyflux
" Trainers are both very competent. Opened my mind to a new level of understanding IR. Training was very informative – I would recommend it to others. "
Senior Technician at Singapore Test Services
" The visual samples (case studies of thermal imagers) are easy to relate to my field. I highly appreciate the efforts (of the trainers) in making and delivering a high quality training course."
" Practical, reliable training at a good pace. "
Engineer at ST Electronics
" Very useful – and gives me more confidence for my job. "
Technician at Yahoo Asia Pacific
" Most advantageous course for my career as an Electrical Technician. "
Senior Engineering Specialist at Seagate Singapore
INFRARED THERMOGRAPHY COURSES
In-depth Theory
Course Outline
Intensive Practical Workshops

Hands-on Simulated Diagnostics Training

Kindly contact us for more information.
Note:
Final location will be confirmed closer to the training date. Reminder messages will be sent.
Lifelong Learning Insitute​
11 Eunos Road 8, #06-01, Singapore 189652
(Next to Paya Lebar Square, near PLM & Singpost Centre)
Nearest MRT:
Paya Lebar MRT Station (3mins)
LEARN TO REMOVE THE GUESSWORK OUT OF THERMAL ANALYSIS