PROUDLY ASIA'S FOREMOST PROVIDER OF INFRARED CERTIFICATION TRAINING​
Institute of Infrared Thermography (IIRT) delivers a whole new experience with in-depth, hands-on approach training to help participants achieve excellence in thermal imaging inspections in various applications. From facilities and buildings, to electrical and industrial automation systems, IIRT's purposefully developed course curriculum is based on international standards and guidelines, for individuals and companies.
Years Providing Infrared Training
Infrared Thermographers Certified by our Institute​
Mr Ivan Wong is the founder and Head Trainer at IIRT. He has professionally coached more than a 1000 aspiring practitioners and thermographers in the past 20 years.
Ivan walks the talk. He is a certified electrical LEW and has spent more than 3 decades conducting IR Inspections for Government Authorities and Fortune 500 companies including Apple, Singapore Power, Sembcorp Industries, Marina Bay Sands and other Global Electric Utility Companies such as Malaysia Tenaga Nasional Berhad and Brunei Department of Electricity.
As a Certified Practitioner, Ivan pioneered Singapore's Infrared Fever Scanning during the SARS pandemic in 2003 & H1N1 in 2009 – Setting the standards high for Singapore's health and medical organisations.
Combining his unrivalled understanding of industries and real-life field experience, Ivan helps engineers & consultants master the art of Infrared with ease, regardless of industry background.
Today, Ivan continues to impart over 40 years of experience in the frontlines, to Maintenance Professionals and Aspiring Infrared Practitioners.
A true pioneer in the field, with 22 years of Infrared Thermography coaching, Ivan has trained individuals from beginners to some of the best Infrared Thermographers and experts in the industry. 
With a full time involvement in the Infrared community,
BS administers the Institute's curated-learning curriculum and  spearheads the hands-on practical workshops.
WE HAVE WORKED WITH THESE CLIENTS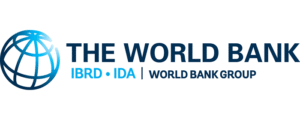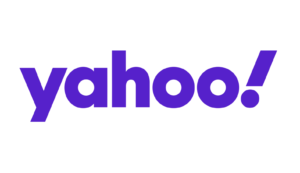 Exceeded ALL my expectations. I've been managing a maintenance program at a large facility for the past 8 years and in that time, we have encountered multiple electrical component failure.
IIRT has provided me with EXCEPTIONAL Infrared training. The in-depth theory combined with engaging practical sessions helped me and my team greatly reduce our maintenance downtime.
It is clear that IIRT trainers have perfected their craft in Infrared, making it super EASY for me to perform IR inspections for early detection of electrical faults in my facility. I recommend this course if you're looking to drastically improve your PM effectiveness.
Senior Electrical Engineer at Hyflux
" Trainers are both very competent. Opened my mind to a new level of understanding IR. Training was very informative – I would recommend it to others. "
Senior Technician at Singapore Test Services
" The visual samples (case studies of thermal imagers) are easy to relate to my field. I highly appreciate the efforts (of the trainers) in making and delivering a high quality training course."
" Practical, reliable training at a good pace. "
Engineer at ST Electronics
" Very useful – and gives me more confidence for my job. "
Technician at Yahoo Asia Pacific
" Most advantageous course for my career as an Electrical Technician. "
Senior Engineering Specialist at Seagate Singapore
LEARN TO REMOVE THE GUESSWORK OUT OF THERMAL ANALYSIS