A HIGHER DEGREE OF MASTERY AWAITS​
LEVEL II INFRARED THERMOGRAPHY​
4 Day Certification Course
Level 2 Infrared Thermography Course
LEVEL II INFRARED THERMOGRAPHY​
The Level 2 Infrared Thermography Certification advances your skills in thermal imaging, focusing on quantitative analysis, advanced techniques, and precise thermographic applications.
40-Yr Exp. Master Trainer
Advanced Hands-on Practical
Designed for participants who have completed Level 1 Infrared Thermography Course
Develop greater confidence in leading Level 1 Thermographers
Acquire proficiency in conducting complex inspections and interpreting thermal data
Adhered to the guidelines set by the American Society of Non-Destructive Testing (ASNT)
We have trained some of the World's Best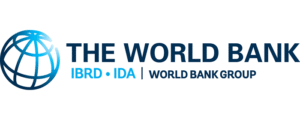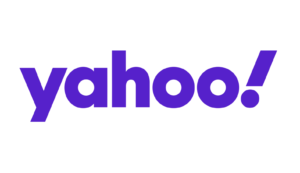 In-depth Theory
Course Outline
Intensive Practical Workshops

Hands-on Simulated Diagnostics Training
Regular Price
Includes Course Instructions, Course Materials & daily refreshments.
Early Bird Price
Register > 30 days prior to course dates to enjoy the Early Bird Discount.
4 Days
19 Hours (Training Hours)
11 Hours (Hands-on Practical)
2 Hour (Written Assessment)
1. Lecture
2. Practical Workshops
3. Revisions
4. Group Discussions 
1. Written Questioning
2. Written Assessment 
AVERAGE TRAINER : TRAINEE RATIO
Final Ceritification Fee at SGD 200.00/pax is applicable to cover cost of evaluating IR reports and issuance of final certificate, personalised ID Badge and inking stamp
This course caters to Qualified Level 1 Infrared Thermographers who are aiming to further enhance Infrared abilities and skill sets. 
Participants should be able to listen, read, speak and write English at a proficiency level equivalent to the Employability Skills (ES) Level 5.
Participants should also be able to manipulate numbers at a proficiency level equivalent to Employability Skills (ES) Level 5.
What are the Applications?
Kindly contact us for more information.
Note:
Final location will be confirmed closer to the training date. Reminder messages will be sent.
Lifelong Learning Insitute​
11 Eunos Road 8, #06-01, Singapore 189652
(Next to Paya Lebar Square, near PLM & Singpost Centre)
Nearest MRT:
Paya Lebar MRT Station (3mins)
Fill up the form to enquire more about our courses.
Or via any of the contacts below.
TRAIN AT YOUR CONVENIENCE
Reach out for customized in-house Infrared Thermography training. Our expert-led sessions are designed to elevate your team's expertise to new heights.
Here's what our Participants have to say:
Exceeded ALL my expectations. I've been managing a maintenance program at a large facility for the past 8 years and in that time, we have encountered multiple electrical component failure.
IIRT has provided me with EXCEPTIONAL Infrared training. The in-depth theory combined with engaging practical sessions helped me and my team greatly reduce our maintenance downtime.
It is clear that IIRT trainers have perfected their craft in Infrared, making it super EASY for me to perform IR inspections for early detection of electrical faults in my facility. I recommend this course if you're looking to drastically improve your PM effectiveness.
Senior Electrical Engineer at Hyflux
" Trainers are both very competent. Opened my mind to a new level of understanding IR. Training was very informative – I would recommend it to others. "
Senior Technician at Singapore Test Services
" The visual samples (case studies of thermal imagers) are easy to relate to my field. I highly appreciate the efforts (of the trainers) in making and delivering a high quality training course."
" Practical, reliable training at a good pace. "
Engineer at ST Electronics
" Very useful – and gives me more confidence for my job. "
Technician at Yahoo Asia Pacific
" Most advantageous course for my career as an Electrical Technician. "
Senior Engineering Specialist at Seagate Singapore
LEARN TO REMOVE THE GUESSWORK OUT OF THERMAL ANALYSIS